Georgetown University Hosts 2003 – 2013 Student Leader Alumni Virtual Reunion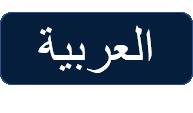 On Wednesday, January 27, 2021 Georgetown University hosted a virtual Student Leader (SL) Alumni Reunion representing the first 10 years of the Student Leaders Program (SLP) from 2003 until 2013. The virtual event gathered 110 alumni participants as well as university faculty and staff, tuning in from all over the world. Alumni represented all years of the program and universities including Georgetown University (GU), Montana State University (MSU), University of Delaware (UD), Portland State University (PSU), Roger Williams University (RWU), Benedictine University (BU), Dickinson College, and Wayne State University (WSU).
Alumni hailed from 17 countries across the MENA region – Algeria, Bahrain, Egypt, Iraq, Israel, Jordan, Kuwait, Lebanon, Libya, Morocco, Oman, Qatar, Saudi Arabia, Syria, Tunisia, West Bank, and Yemen. SL Alumni are now leading professionals in diverse fields such as NGO and international development, human rights and humanitarian work, public health, education, petrochemical and gas industry, technology and cybersecurity, among many other impressive professions. While most SL alumni are based in their home countries, some are living abroad in France, Germany, Kenya, Turkey, Canada, and the USA.
A diverse team of SL alumni led and facilitated the reunion including Abdelazim Sultan (SL 2012, Jordan, UD), Meriem Mechehoud (SL 2007, Algeria, GU), Marwan Abdin (SL 2006, Egypt, UD), Aymen Abderrahmen (SL 2011, Tunisia, GU), and Elham Raweh (SL 2012, Yemen, MSU). The alumni planning team collaborated virtually, and together with GU staff moderated an energetic and packed two-hour virtual reunion. The reunion kickoff began with "Flash Hellos," in which alumni shared their country of origin, current employment, as well as SL cohort year and university affiliation.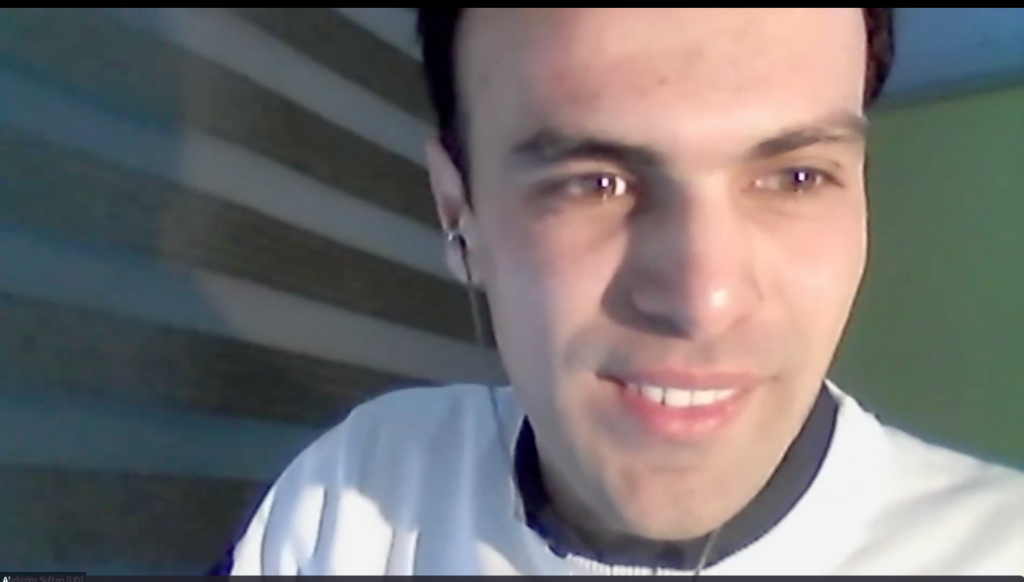 Marwan Abdin (SL 2006, Egypt, UD), CEO of Abdin Consultancy Group, then moderated a short panel on Resilience in the New Normal featuring alumni Dr. Ahmed Sewilam (SL 2010, Yemen, BU), a psychiatrist working with Doctors without Borders in Egypt, and Zeina Awaydate (SL 2006, Lebanon, UD) who currently leads the education NGO, LASER, in Lebanon. Both alumni were asked, what does resilience mean, and Zeina commented that "resilience is finding the voice within you to stay strong and try to see the big picture – no matter the challenge."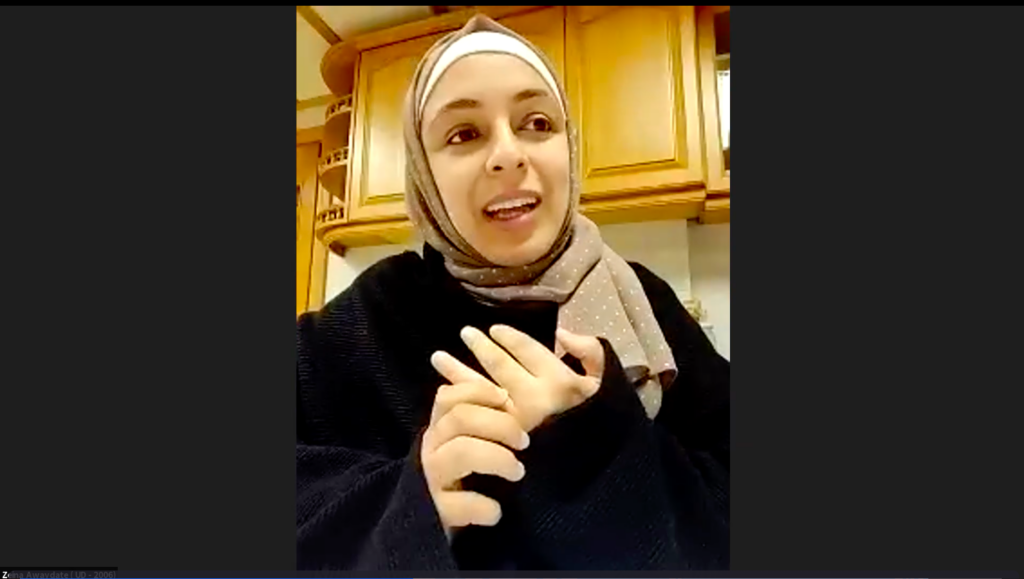 Dr. Ahmed reminded alumni that part of resilience is also acknowledging and accepting your feelings and finding available resources to overcome the challenges. Marwan then led a short presentation on Leading Yourself to Success in 2021, where he encouraged alumni to adopt a growth mindset, emphasizing that transformation begins with understanding where do you currently stand, where do you want to be, what is the gap between this reality and vision, and most importantly what is your strategy for change.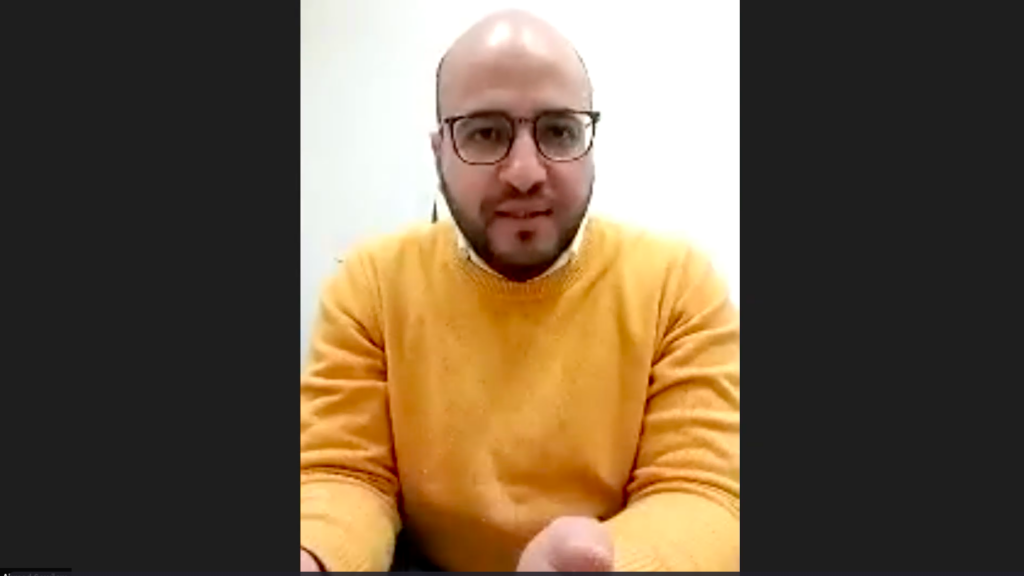 The SL alumni presentations were uplifting and inspiring. While this reunion united the first 10 years of Student Leaders, the program has been ongoing for over 15 years. To reflect on the evolution of the SLP, Dr. Eric Langenbacher, Georgetown University SLP Academic Director and Professor of Government, as well as SLP Program Director Janelle Rasmussen from Montana State University shared their reflections. Dr. Eric remarked that the hallmark of the SLP is the constant learning from one another. He went to explain that with all the tumult in the past years, SLs have consistently exhibited strong civic and political engagement, mutual respect for the diversity of perspectives and life experiences, empowerment for wanting to make the world a better place, and finally hope that the world can improve for the better. Janelle shared that she loved the opportunity to reconnect with alumni from MSU and the broader alumni network saying that they bring hope and possibility to overcome challenges.
Throughout the reunion, it was evident that alumni were excited to connect, want to stay connected, and also want to learn about additional MEPI opportunities. Hanane Kada, MEPI Grants Officer representative and Aymen Abderrahmen (SL 2011, Tunisia, GU), IREX Program Coordinator, both shared ways in which alumni can stay connected with one another, specifically, through IREX's MEPI Alumni Connection Program which offers a wide range of mentorship and funding opportunities. Two SL alumni discussed their experiences receiving IREX Alumni Venture Funds. Elham Raweh (SL 2012, Yemen, MSU) created the "CILNY website" which connects Yemeni youth with professional job and education opportunities. Meriem Mechehoud (SL 2007, Algeria, GU) collaborated with alumna Rosa Benlakhlaef (SL 2017, Algeria, PSU), founder of I-SPEAK, and implemented a soft skills training program that trained over 400 youth in Algeria in leadership and public speaking across the country. To conclude, SL alumni and university representatives broke into university-specific breakout rooms where they were able to meet, reminisce, and share fond memories from their SLP experience.
Georgetown University appreciates the support received from NEA/AC MEPI and Posts who helped outreach efforts. The Student Leaders Program began in 2003, and now includes over 1,400 alumni from 18+ countries. The Program is directed by the Center for Intercultural Education and Development (CIED) of Georgetown University. Funding for the Student Leaders Program is provided by the U.S. Department of State Bureau of Near Eastern Affairs Office of Assistance Coordination (NEA- AC).
---
Related Program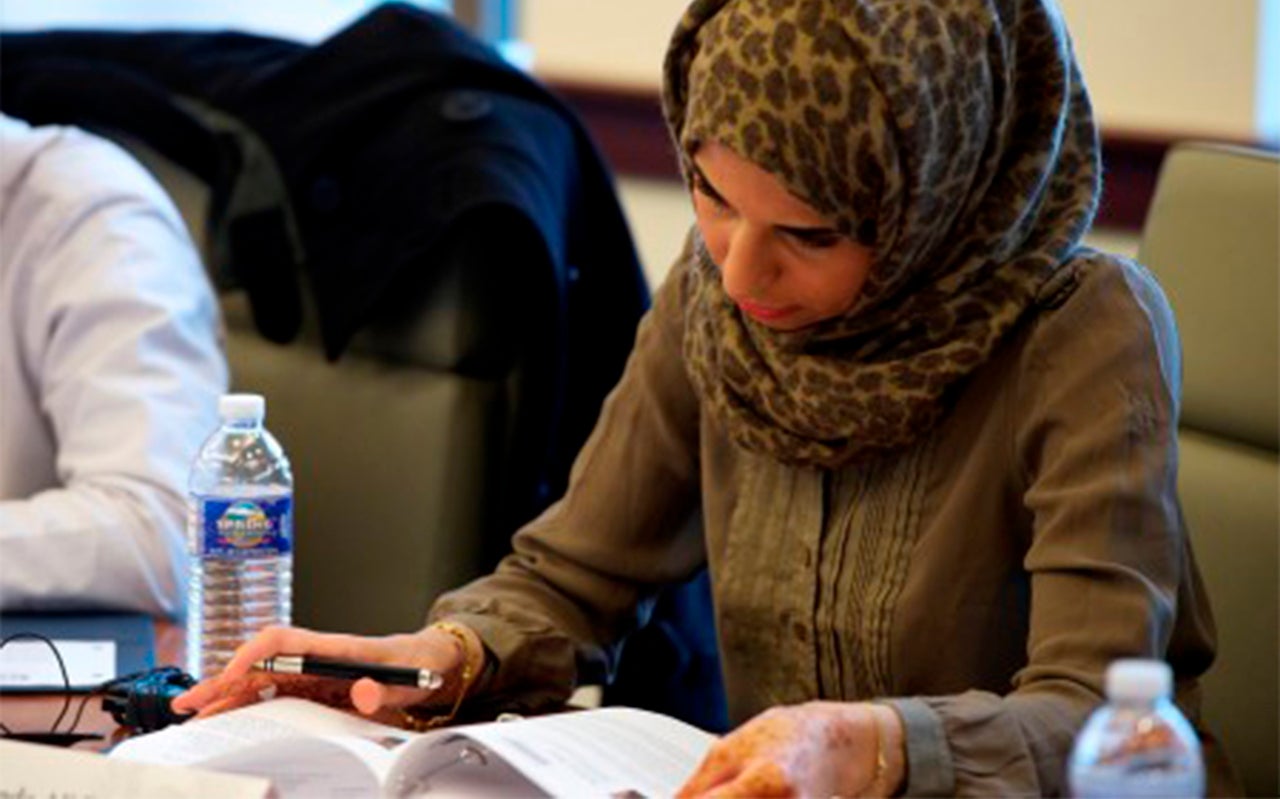 Student Leaders Program
The MEPI Student Leaders Program is a U.S. Department of State sponsored leadership program for undergraduate student leaders from the Middle East and North Africa. The CIED-designed curriculum allows students to develop leadership skills and expand their understanding of civil society and democratic leadership.
More