Youth Ambassadors Visit the United States
CIED's first program of 2019 was the Youth Ambassadors Spanish-language group. The 43 participants from Costa Rica, the Dominican Republic, Guatemala and Panama participated in a three-week leadership development exchange in the United States from January 22 to February 9.
During their time in the U.S., half the group was hosted by WorldChicago (Chicago, IL) and the other half was hosted by Scott Community College (Bettendorf, IA). The Midwestern study tour provided the groups with the opportunity to meet with American organizations working in the areas of environmental protection and social entrepreneurship.
The highlight of the program was the time that the participants spent with host families. Another unexpected adventure was experiencing the polar vortex – the sub-zero temperatures were a real shock for these young who came from countries in the tropics! The group ended the exchange in Washington, DC where they took part in a financial literacy workshop, met with representatives from the State Department, and toured the city.
Through this experience, participants developed an expanded worldview and new perspectives on life. For example, Tania Lopez (15) from Guatemala is returning home committed to promote women's equality.
In my country there is a lot of inequality, women have always been considered incapable of doing a man's work, and it is thought that they are only good for the kitchen. While I was on exchange in Iowa, one thing that struck me was the gender equity that exists at the John Deere Company. I was surprised to look out onto the factory floor and see men and women working side by side.

Tania Lopez, Youth Ambassador from Guatemala
The four country groups are currently developing civic engagement projects to share in the coming months what they learned with local youth in their countries.
The Youth Ambassadors Program is funded by the U.S. State Department's Bureau of Education and Cultural Affairs.
---
Related Program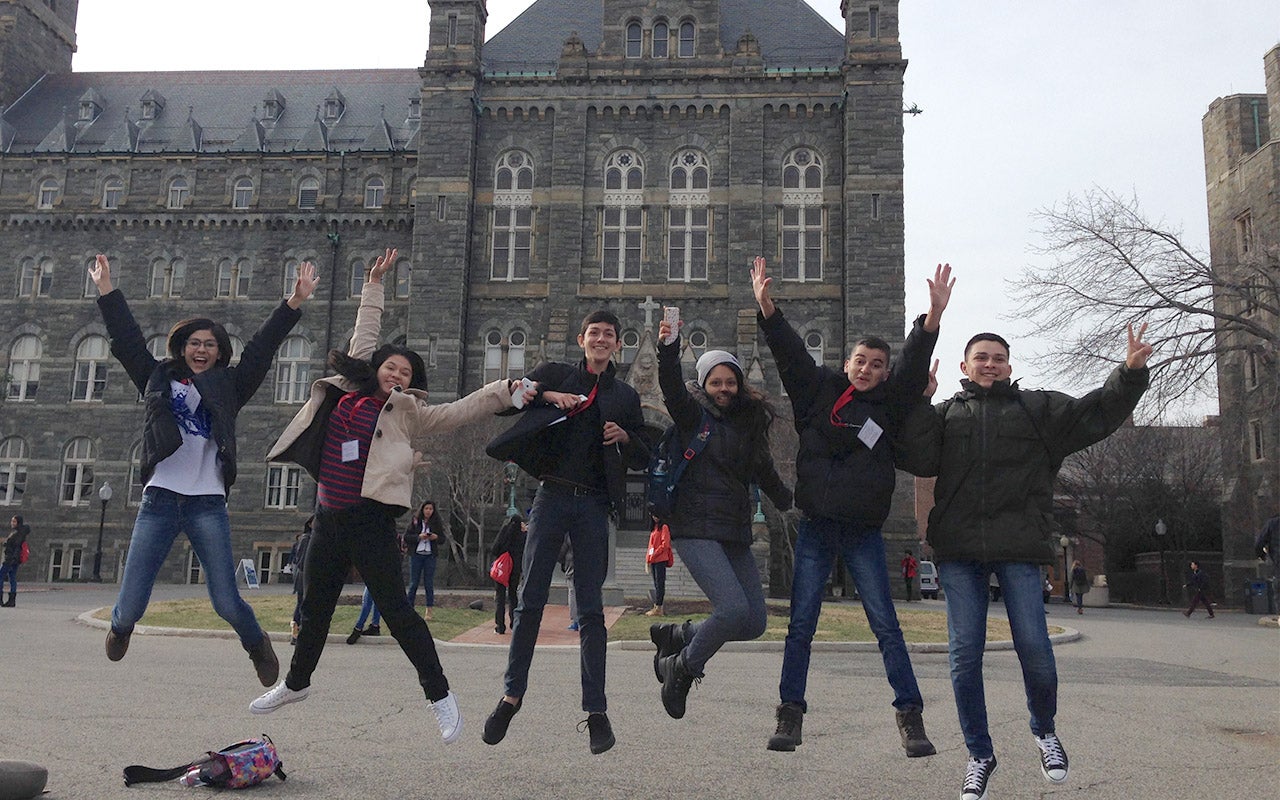 Youth Ambassadors
Youth Ambassadors is a cultural exchange program designed to strengthen the leadership skills of young people from the Caribbean, Latin America, and the United States. It builds bonds of friendship and understanding between people of the Americas and is sponsored by the Bureau of Educational and Cultural Affairs of the U.S. Department of State.
More