Youth Ambassadors Travel to Belize for the First Time!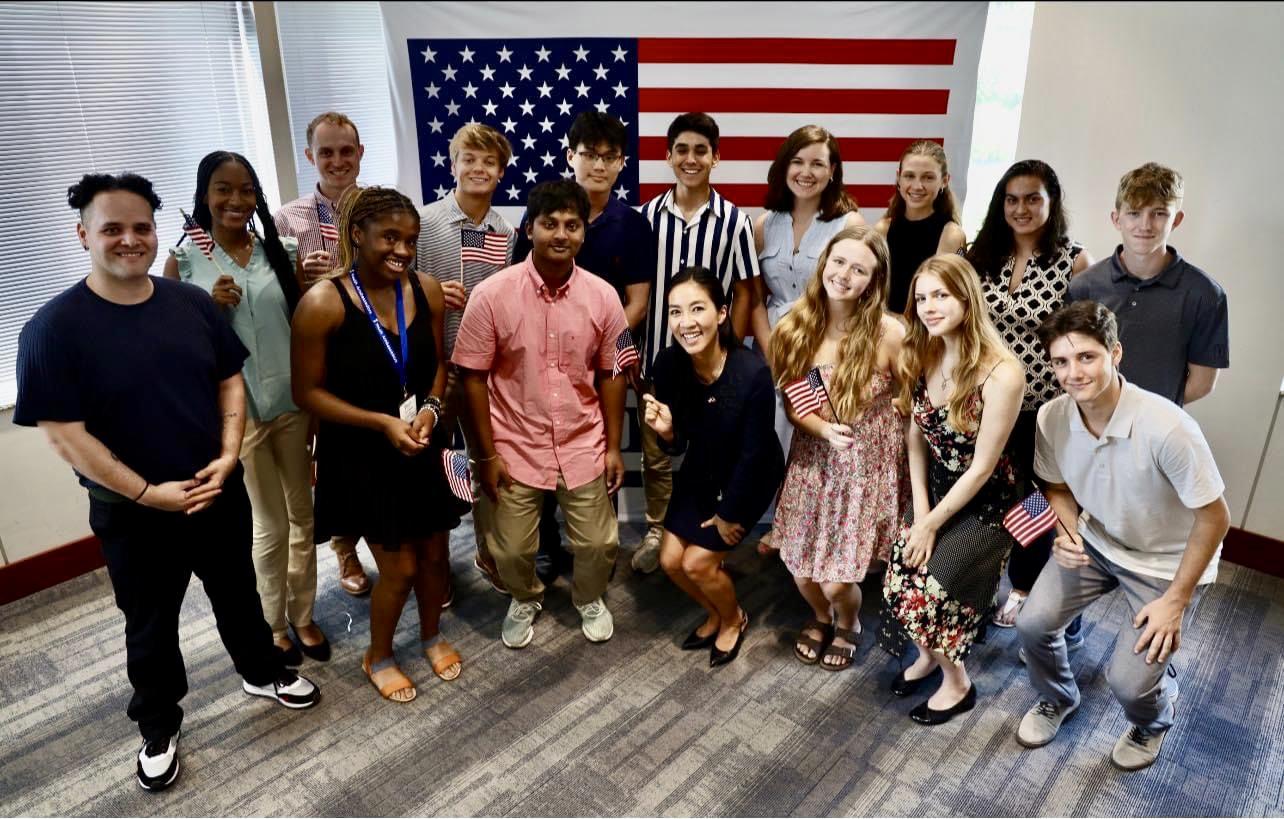 Fourteen Youth Ambassadors from the United States traveled to Belize for a two-week cultural exchange program. This was the first time the Youth Ambassadors program at Georgetown University conducted an exchange program in Belize, and it was a total success! Participants stayed with host families, immersed themselves in Belizean culture, visited historical sites, and even appeared on national TV!
A program highlight was visiting the U.S. Embassy, where they met U.S. Ambassador Michelle Kwan and Public Affairs Officer Adam Benz.
What stood out from the U.S. Embassy was Michelle Kwan and Mr. Benz. His job as a diplomat intrigued me as I am interested in foreign relations. Ms. Kwan's ideology and neutrality in relations and care for the people of Belize were genuinely inspiring.

Alejandro Lozano, Youth Ambassador from Indiana
During their stay in Belize, the Youth Ambassadors also visited Hopkins Village and the Palmento Grover Garifuna Eco Cultural Lodge. This activity was another program highlight as they learned about the Garifuna's history, culture, and religion. For lunch, everyone became chefs for the day as they collectively prepared a community meal called hudut (coconut stew with fish) and fu-fu (mashed plantains).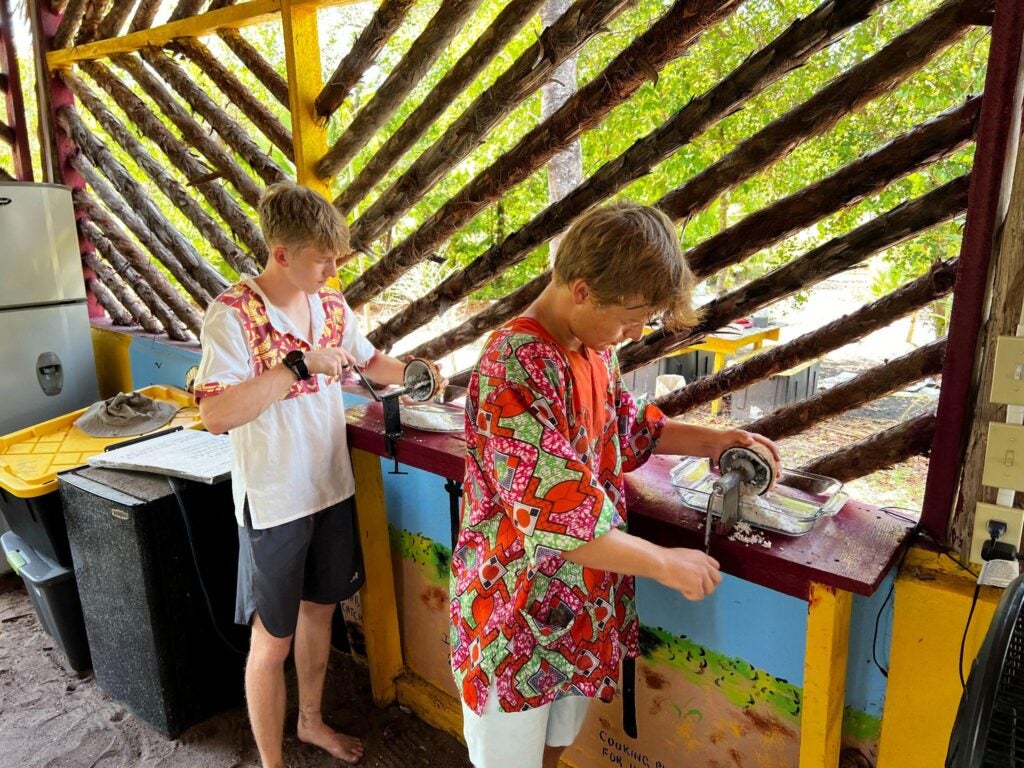 On their final day in Belize, the Youth Ambassadors appeared on the nationally broadcasted "Love TV Morning Show!" – which has an average of 170,000 viewers! During the interview, participants shared their cultural exchange experiences and discussed the impact of staying with host families.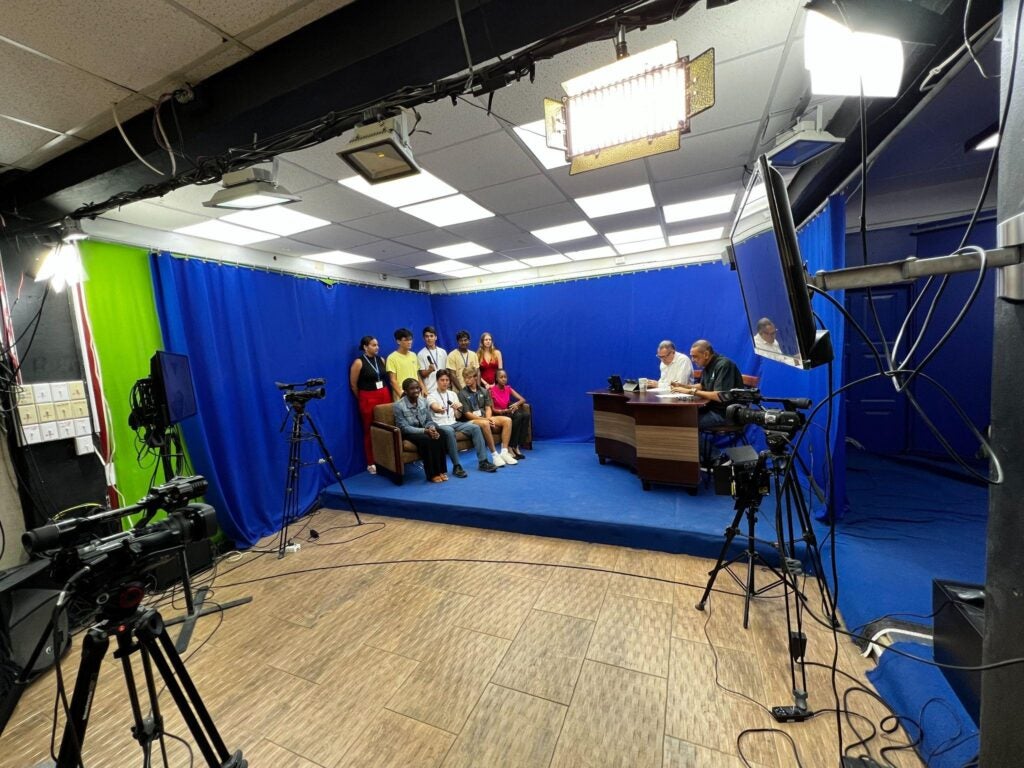 The Youth Ambassadors program had a profound impact on all of the participants. For Lishore Kumar, the YA program allowed him to gain a global perspective: 
Summarizing the profound impact of the USYA program is no easy task, but expressing how it has affected me is relatively simple. USYA has opened my eyes to the importance of embracing a global perspective. As young adults, we are often asked, 'Where do you want to live when you grow up?' and our responses typically revolve around staying within the boundaries of the United States. However, participating in the USYA program has made me realize the limitations of my closed-off and sheltered thinking. For example, my passion lies in the medical sector. And after experiencing the USYA program, I understood that when considering 'community needs,' I had solely focused on those within the US – a fraction of the world. But this program has broadened my horizons and the potential for change. As I enter my higher education, I'll use the global perspective the USYA Program taught me. A perspective that goes far beyond our borders.

Lishore Kumar, Youth Ambassador from Texas
The Youth Ambassadors program continues to cultivate youth leaders who have a strong sense of civic responsibility, a commitment to community development, an awareness of current and global issues, and strong interpersonal leadership skills.
We look forward to returning to Belize and continuing to foster youth leaders through cultural immersion experiences.
This exchange is sponsored by the U.S. Department of State Bureau of Education and Cultural Affairs (ECA). It is implemented by CIED Georgetown University as a subcontractor of World Learning.