Youth Ambassadors Three-Week Exchange to the Dominican Republic
CIED conducted a three-week exchange in the Dominican Republic for 29 U.S. Youth Ambassadors (American citizens from 14 states and the District of Columbia). The themes of the program were youth leadership, social entrepreneurship, and environmental protection. CIED partnered with the DREAM Project to develop educational and highly interactive exchange activities.
After arriving in the capital of Santo Domingo and meeting with the U.S. Embassy and Peace Corps, participants traveled to the north coast where the spent nine days in the small community of Los Brazos. While there they lived with local families and participated in community service activities that included beautifying the community park and facilitating a summer camp for children and teens.
During their final week, together with the 10 Dominican Republic Youth Ambassadors who traveled to the U.S. in May 2019, they explored program themes firsthand. This included visiting a women's cooperative that produces cocoa and other agricultural productions. The group also spent a day with the founder of Brave Soles, a social entrepreneurial organization. They visited many sites around Puerto Plata to learn about the worldwide dangers of plastic and rubber contamination and Brave Sole's innovative commercial efforts to address these challenges. They ended their time in the Dominican Republic in the community of Jarabacoa where they learned about the challenges of deforestation and watersheds pollution.
After returning home, participants started working on follow-on projects which include outreach to their peers and local community to share what they learned during their time abroad and community service activities.
The Bureau of Education and Cultural Affairs at the U.S. Department of State sponsors this program.
---
Related Program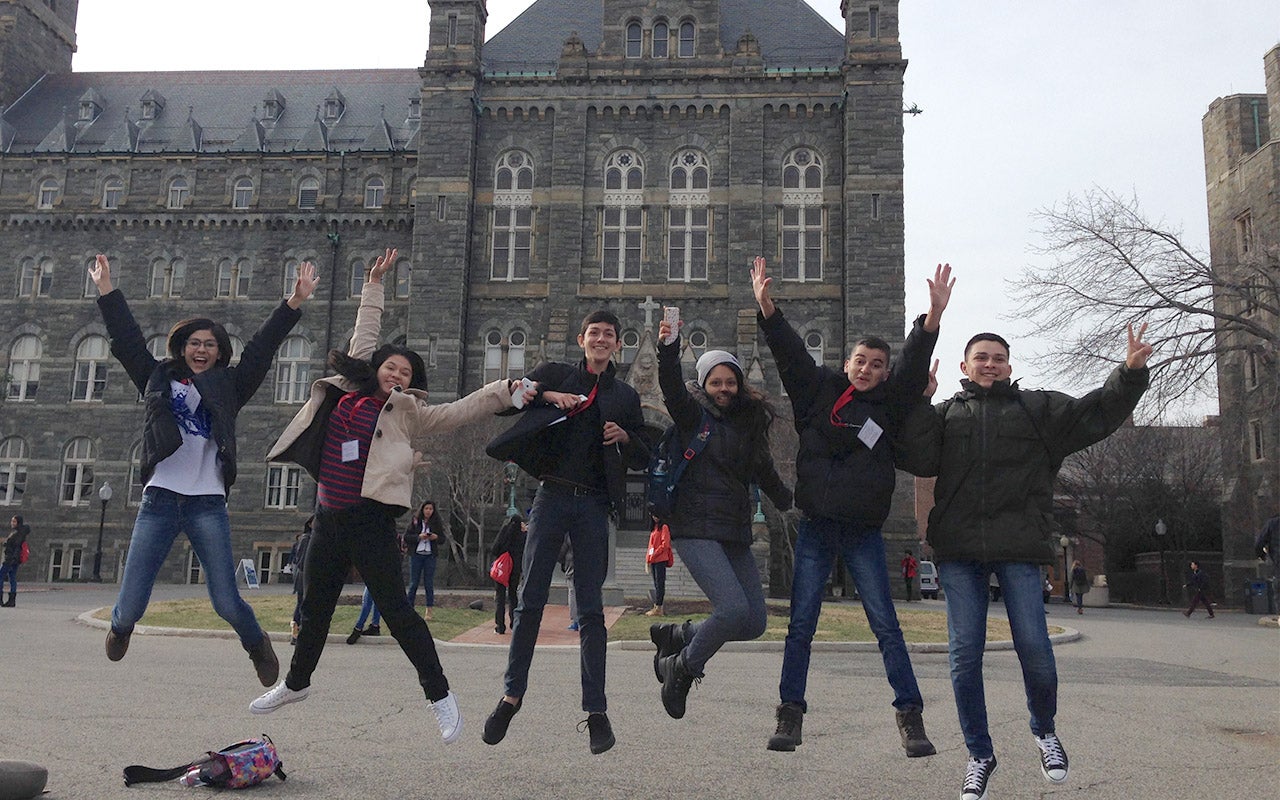 Youth Ambassadors
Youth Ambassadors is a cultural exchange program designed to strengthen the leadership skills of young people from the Caribbean, Latin America, and the United States. It builds bonds of friendship and understanding between people of the Americas and is sponsored by the Bureau of Educational and Cultural Affairs of the U.S. Department of State.
More