Youth Ambassadors Goes Virtual!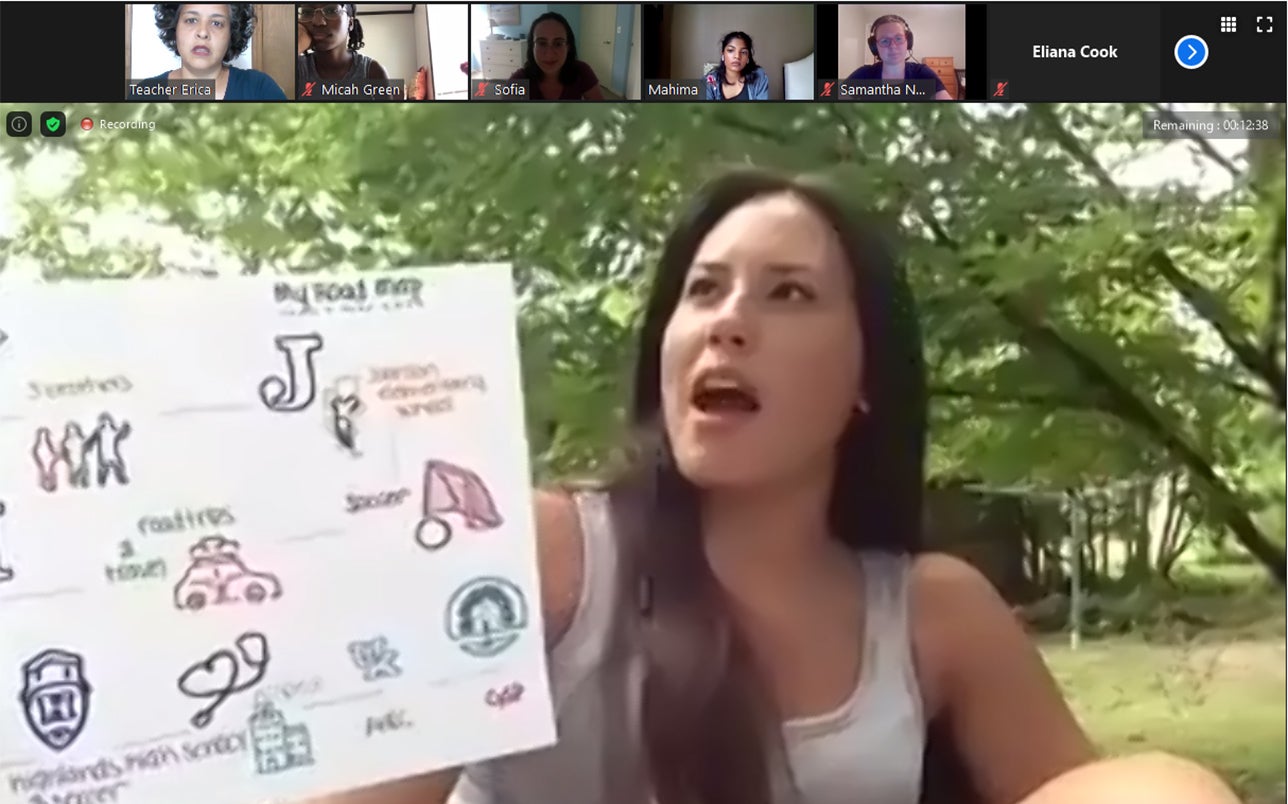 CIED's Youth Ambassadors Program offers leadership and cultural exchange opportunities to young people from across the Americas. When the COVID crisis hit and travel plans were cancelled, the CIED team quickly pivoted to develop an innovative virtual exchange. Twenty-four (24) U.S. youth and teachers took part in the six-week initiative that focused on leadership development training and cross-cultural connections. The leadership curriculum was based on Joseph Campbell's framework of the "Hero's Journey" to demonstrate how exploring new cultures and meeting new people are transformational life experiences. CIED collaborated with its long-term overseas partners the Love Foundation (Belize) and the Fundación Acción Joven (Costa Rica) to bring together U.S. and overseas youth. Interactive sessions included "A Taste of Belize/Costa Rica", "My Afternoon (a day in the life of a Central American youth)", "Language and Culture", "Protecting the Environment", "Music Around the World", and "Entrepreneurship and Local Crafts."

Other highlights included a panel discussion with Returned Peace Corps Volunteers, which gave youth the chance to dialogue with the volunteers about their service abroad and the challenges they faced living in another country. Youth Ambassadors also participated in an online diplomatic simulation on water rights and environmental protection; for many this activity was their favorite part of the program.
After the program, participants started putting their new leadership and civic engagement skills into practice by creating and participating in service projects in their communities; some virtual and some in-person. CIED is mentoring and supporting them in the next phase of the program.