Touring AGU's Net Zero Energy Building
Posted in News | Tagged Gateway
Students in the General Management and Quality, Safety, Environment program from Université de Versailles St. Quentin visited the American Geophysical Union's net zero energy building in DC this April.
During the visit, students learned how materials from the original building were repurposed for the renovated headquarters. They also explored the importance of greenspace in office environments and gained insights into the building managers' ability to monitor and significantly reduce energy consumption, even down to the cubicle level.
Pictured on the roof, students posed in front of the building's large greenspace and stood underneath the hundreds of solar panels used to power the entire facility.
---
Related Program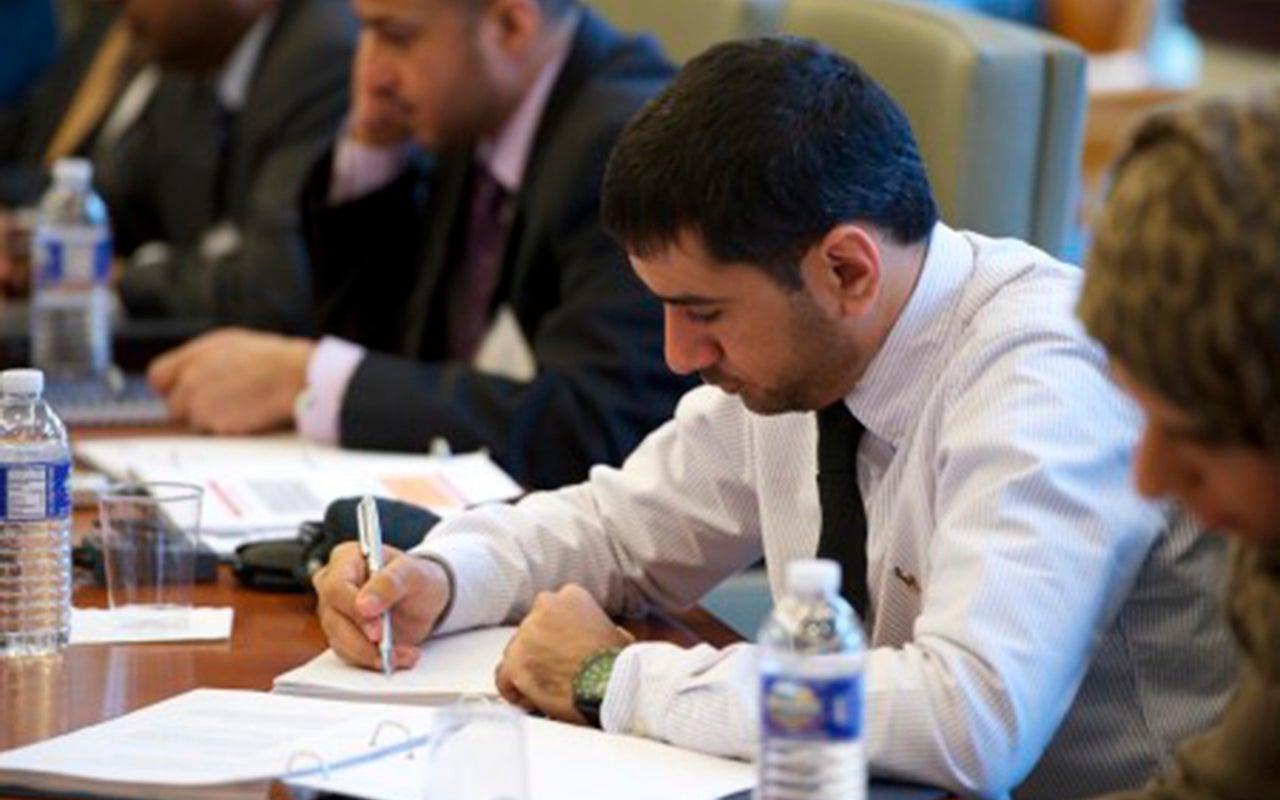 Gateway to Georgetown Programs
Gateway to Georgetown programs are tailored academic training and exchanges for participants from around the world. These programs bring groups of business executives, government officials, and students to Georgetown University for intensive academic instruction, professional networking, and cultural exposure to the United States.
More