Gateway to Georgetown Hosts Virtual International Management Program
Posted in News | Tagged Gateway
Gateway to Georgetown overcame unexpected challenges as it transitioned its series of nine Business Management Programs to a virtual environment due to the impact of coronavirus. In partnership with ISM-IAE Université de Versailles St. Quentin, Gateway has hosted annual in-person programs at Georgetown for over twelve years. For the first time this fall it went virtual.
The theme of this year's six virtual programs is "Managing in a Global Context" and is centered around a deeper understanding of business and society in the United States. The one-week programs include a blend of pre-recorded and live lectures led by Georgetown faculty and live virtual briefings with professionals in the DC Metro area.
"The seminar was organized very effectively and efficiently. Despite the current health situation, this distance format allowed us to benefit from the seminar and the interventions of the various GU professors and professionals. The GU team has been able to adapt to the situation to offer us quality support, pre-recorded and lectures, even if, of course, it doesn't have the same flavor as being there… Thank you to the GU team, Professor Hermel and others for this week!"

Gateway to Georgetown participant
"The virtual seminar was very well organized. Thank you to the professors and speakers for their feedback and their knowledge. This week allowed me to really understand the interest of adapting to different employees and environments."

Gateway to Georgetown participant
"The experience was really great and I am so sad to not live this seminar in the USA and more exactly in Georgetown University in Washington DC. I like the lectures of all the professors and it was very enriching for me. Thank's a lot for this experience and I hope when I go to the USA on my next vacation I will see Georgetown University and if it's possible I will want to visit it.
Merci beaucoup!"

Gateway to Georgetown participant
"I want to thank GU and UVSQ for having found this solution with the actual health crisis. I am disappointed because I was expecting to travel to the USA and visit DC and GU since the start of our masters. Even if virtual exchanges are more difficult, I think it was the best solution to provide us this experience."

Gateway to Georgetown participant
---
Related Program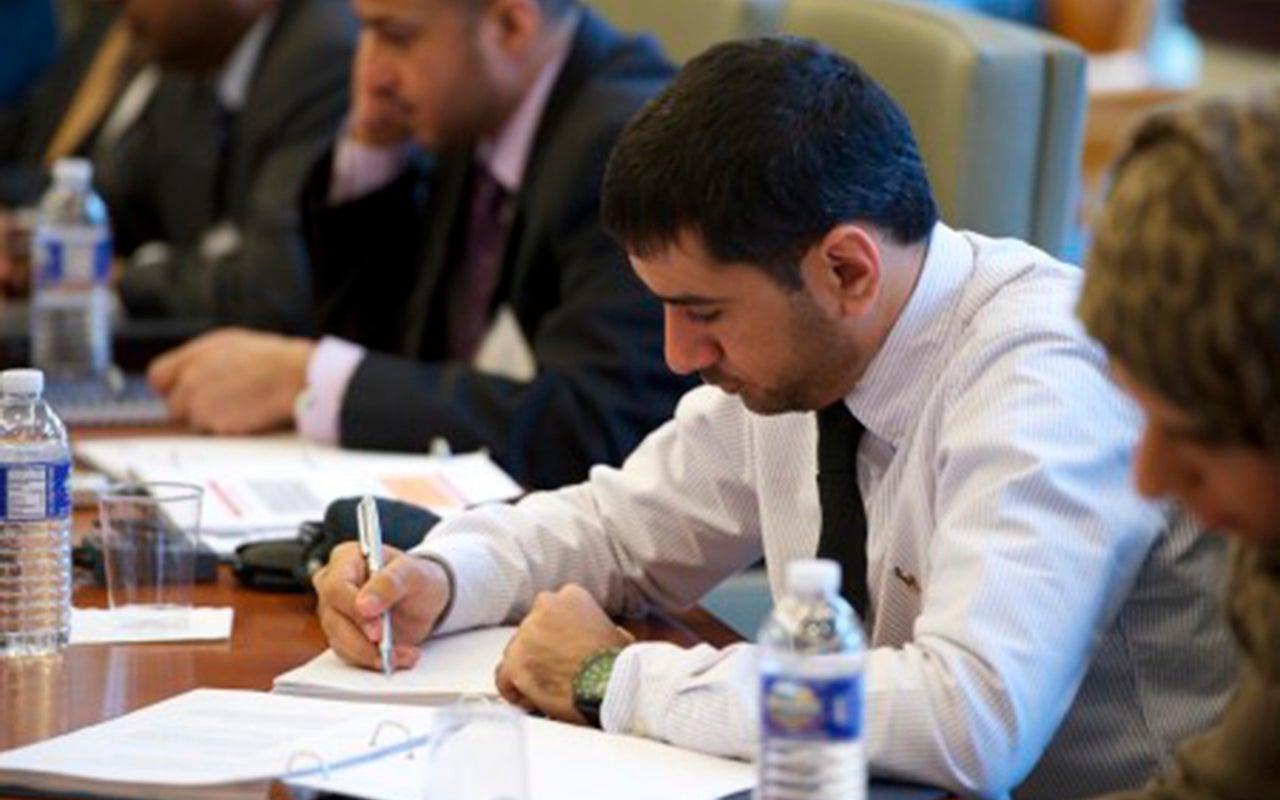 Gateway to Georgetown Programs
Gateway to Georgetown programs are tailored academic training and exchanges for participants from around the world. These programs bring groups of business executives, government officials, and students to Georgetown University for intensive academic instruction, professional networking, and cultural exposure to the United States.
More