Featured Fellow Caroline Purcell Embraced the Rich Culture of the Palestinian Territories
Connecting with and actively listening to her students and colleagues allowed English Language Fellow Caroline Purcell (2022-2023) to explore new teaching and professional development opportunities. Purcell taught undergraduate students and designed and selected curricula and materials in the English department at An-Najah National University (ANNU) in Nablus, Palestinian Territories. She also facilitated a conversation workshop and writing clinic for students at ANNU as well as speaking and debate workshops with fellow Palestinian Fellows for English Access Microscholarship Program teachers.
A highlight and first for Purcell was the ability to create and structure the Honors English Language Skills course at the university. After her students helped brainstorm collaborative projects, her class created a semester-long project: "Nablus: A Visitor's Information Guide" website. This project-based learning approach allowed for students to practice academic English speaking, presenting, and writing skills while planning, researching, and launching a website in English. At the end of the semester, students presented their site to the Office of International Development and External Affairs and invited faculty.
The second semester focused on intercultural communicative competence. A colleague at ANNU introduced Purcell to a program called Collaborative Online International Learning and the director of the program at a university in Bogota, Colombia. Caroline and that university's COIL director arranged for students to engage in virtual exchange with university students in Bogota, Colombia. They met throughout the semester, first as a whole group and then in small groups, and discussed each other's education, work prospects, and religion. Purcell's lessons focused on helping students recognize their own biases in order to confront biases within their own culture and country.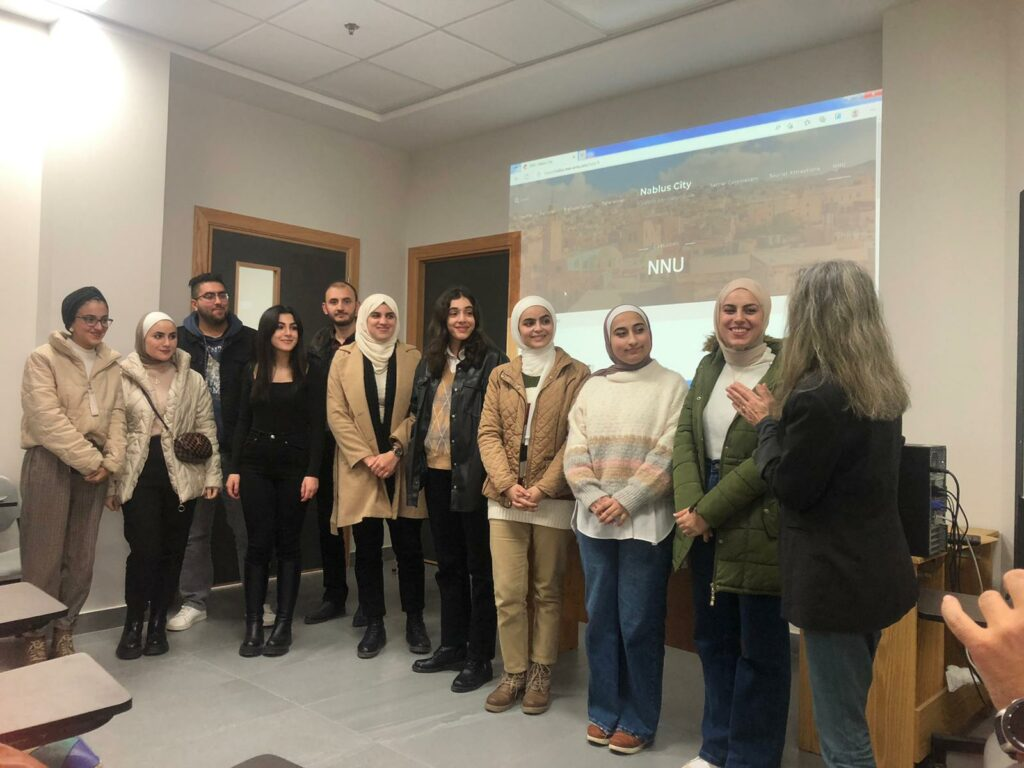 Promoting Professional Growth & Cultural Exchange
A major part of Purcell's project was helping to organize the TESOL Palestine Conference held at ANNU. The location of the conference was especially important because it allowed many Palestinians who aren't permitted to use the Tel Aviv airport to have a conference right in Palestine. The one-day event was attended by K-12 and higher education Palestinian English language teachers and administrators from cities through the West Bank. The collaborative atmosphere allowed for Palestinian educators' professional growth, but also allowed for networking and collaboration among educators and colleagues. "Having ANNU as the host was positive for both the university and Nablus. Many Palestinian educators remarked that they had not been to Nablus since childhood because of the many travel and safety issues (fighting, checkpoints, road closures) here, and they were delighted to be back," shared Purcell.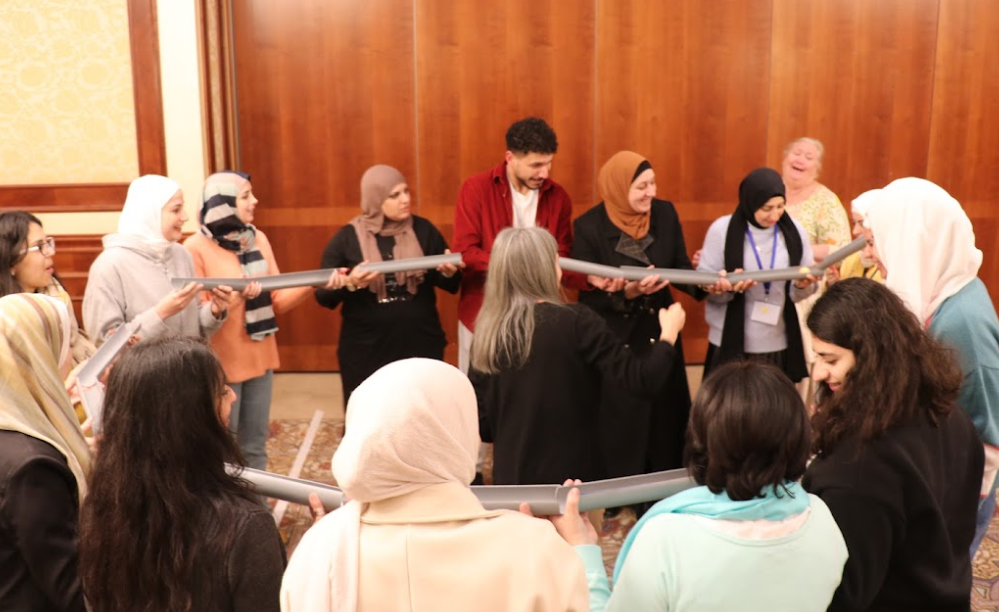 The Transformative Power of Connections
Purcell's many stories of life as a Fellow feature a common thread: the power of relationships. She was able to gain insights into what it means to live under occupation and how that permeates every facet of her students' lives. Together with her students, they experienced some trying times including a blockade to Nablus and the ongoing shifts from online and in-person learning mostly due to increased military presence. "These challenging moments created a sense of empathy and understanding between my students and me," shared Purcell. She listened and witnessed their experiences of family tragedy, unbearable loss, and the constant stress of living in this context. The stories of her students impacted Purcell greatly and she has continued relationships with many. "These relationships have touched my heart and reaffirmed the significance of the fellowship experience, reminding me of the transformative power of genuine connections and the enduring imprint we can leave on each others' lives."
"A Culinary Adventure in Palestinian Hospitality"
Purcell had many food-related experiences in Palestine, often being invited by colleagues, students, and new friends to meals. "I had come to appreciate the exceptional generosity of the Palestinian people, but nowhere was it more evident than when it came to food," said Purcell. In one of her class warm-ups, students wrote about their favorite food. With an overwhelming amount of responses being "maqluba," Purcell knew she had to try the local dish for herself. A local friend invited Purcell to her home in a village outside of Nablus for the "upside down" dish layered in meat, rice, potatoes, eggplant or anything else the chef decides. With a quick flip of the large pot, the dish is then served. On a beautiful fall afternoon, under the shade of olive trees, Purcell was given the honor of flipping the pot. "After the meal, we all sat outside drinking tea or coffee. It was a perfect day!"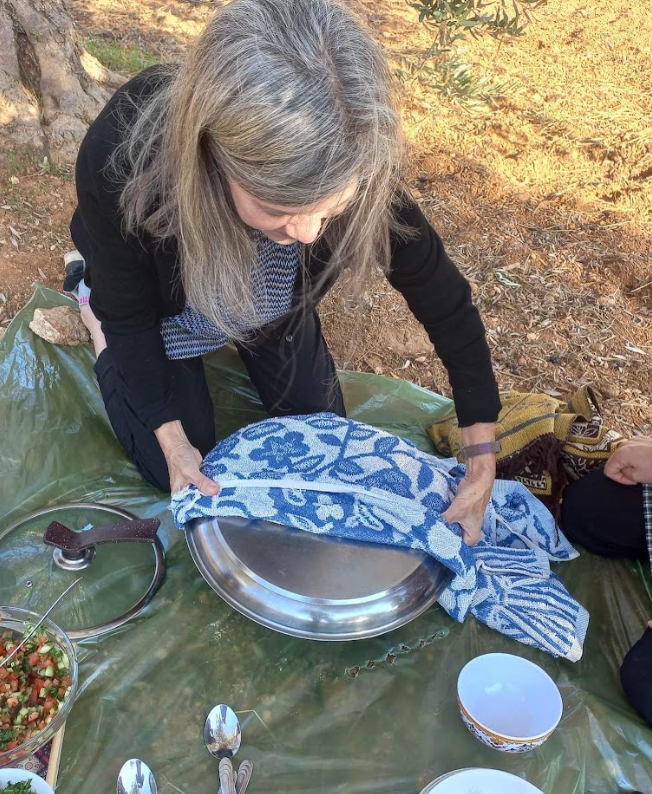 Creating a Support System
Purcell viewed cultural exchange as centered around meaningful relationships and was devoted to engaging with her new community. At the same time, she also found a support system in three other English Language Fellows and a Fulbright Scholar in the Palestinian Territories, although each in very different cities and areas. They collaborated on projects such as TESOL Palestine, TESOL Arabia, and an article in Educational Role of Language Journal. Having a published article is an opportunity that came about for them directly because of their projects and resources available to them. Apart from work, the group came together to commiserate, encourage, and celebrate together – and have some fun! Most memorable was a trip to the Dead Sea where they floated and covered themselves in the healing mud. Together through their projects they continued to encourage each other with a common question, "What now? Now that we know?" – working together to stand resolute in their commitment to be positive and make a difference.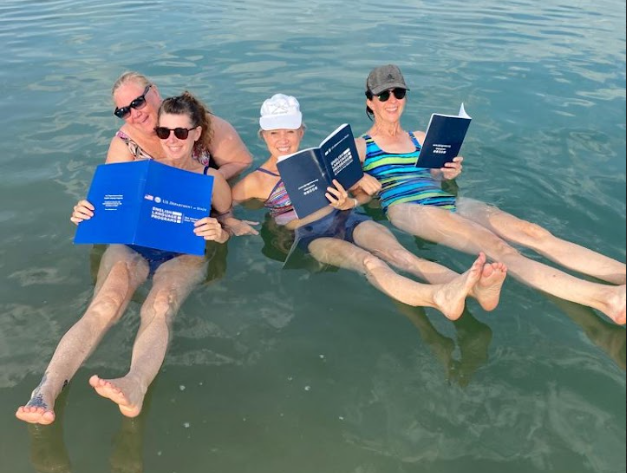 Sumud – a Steadfast Hope
Purcell is grateful for her one-year sabbatical from her university position in the United States, which allowed her to have this fellowship. As her project has wrapped up, she is thankful for all her professional growth: co-facilitating international exchange, researching new workshop topics, planning conferences, and co-writing a journal article.
The Arabic term sumud, meaning to have steadfastness and resilience, deepened Purcell's understanding of Palestinians' determination to uphold their cultural heritage, dignity, and hopes for a better future. "I want to emphasize that even in the midst of these challenges, their kindness and generosity always shined through."
---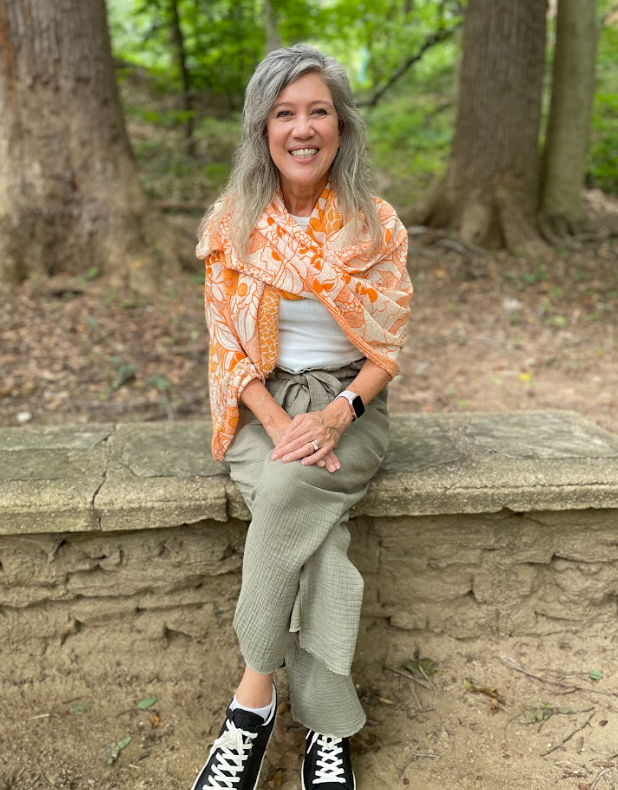 Caroline is a dedicated English language educator with over 15 years of experience. After completing her master's degree in Teaching English to Speakers of Other Languages, Caroline began her career teaching life skills and basic communicative English to newly-arrived immigrants in the Baltimore/Washington metropolitan area. She then transitioned to teaching academic English and English for specific purposes to international undergraduate and graduate students attending U.S. universities. In 2022-2023, Caroline was an English Language Fellow at An-Najah National University in Nablus, the Palestinian Territories. There she taught writing, reading, conversation, and aural comprehension to undergraduates, as well as conducted teacher training workshops. After her fellowship, Caroline will return to her position as the Program Coordinator of the English Language Program at Mount St. Mary's University Seminary where she is responsible for curricula design and development, mentoring and overseeing faculty, and program data analysis. She also provides instruction in writing, grammar, reading, pronunciation/accent addition, and listening comprehension. Additionally, Caroline conducts instructional special needs workshops on academic research, writing, academic integrity/plagiarism, and public speaking, as well as provides guidance and tutorial writing support to graduate students composing their master's theses.
Her areas of specialization include teaching English for academic and special purposes, one of which includes teaching English for theology. Caroline's interests include exploring how affective factors influence language learning, finding unique ways to incorporate project-based learning into the classroom, and leveraging AI to foster English language learning and teaching. Outside of university, Caroline enjoys traveling, eating, running, reading, practicing yoga, and watching American football (go Ravens!).
Related Program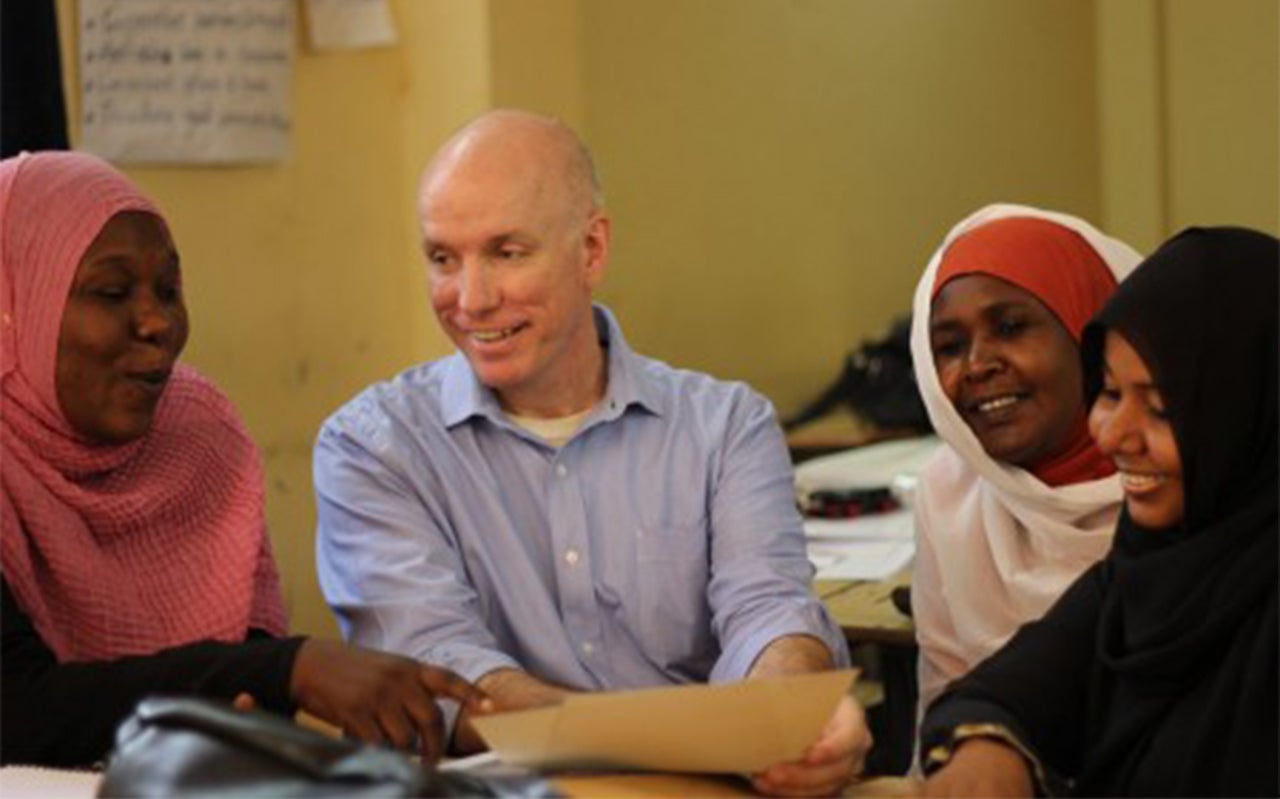 English Language Programs
The English Language Programs is a U.S. Department of State public diplomacy initiative that sends highly trained and qualified TESOL professionals to work at academic institutions around the world. Program participants teach English, train teachers, develop academic and cultural programs, and much more.
More