English Language Specialist Connects Educators in Turkey
Over the course of two weeks, English Language Specialist Dr. Paul Kei Matsuda connected with hundreds of English as a Second Language educators who traveled from around Turkey to attend his conference presentations and professional development workshops in four different cities on the topics of academic writing and student motivation.
Matsuda's first stop was the 10th International ELT Research Conference in Antalya in which he delivered a plenary address entitled, "Less is More: How to Minimize Workload and Maximize Student Learning." Then, in Ankara, Matsuda delivered a plenary address at the 13th METU International ELT Convention in line with the "Teaching Beyond Boundaries" conference theme entitled, "Teaching Beyond: Developing Transferable Writing Proficiency." He also facilitated a workshop entitled, "Keeping It Simple: Strategies for Effective and Efficient Classroom Writing Assessment." Next, Matsuda attended the "Pathways that Inspire Us" conference at Sabanci University in Istanbul and delivered a plenary address entitled, "Facilitating Language Development Through Writing." Lastly, Matsuda visited Anadolu University in Eskisehir in which he delivered workshops entitled "Teaching Writing in Context: Making Writing Assignments Engaging" to the English Language Teaching Department Education Faculty and the School of Foreign Languages. He also led an intensive round-table discussion with a committee focusing on Assessment in Writing at the School of Foreign Languages.
Matsuda's workshops, plenary addresses, and round-table discussions provided participants with tools and new ideas to better assess English language writing in their classrooms, to focus on contextualizing writing assignments to make them as realistic and meaningful as possible, and to increase their students' motivation to develop their writing skills in English. In between his scheduled plenary addresses and workshops, Matsuda made himself freely available to conference participants who wanted to further discuss the topics he had described in his presentations. An avid scuba diver and scuba diving instructor, Matsuda often referenced his passion for this sport while talking about academic writing, asking, "Why can't we make writing as fun as diving?"
The U.S. Department of State sponsors this program.
---
Related Program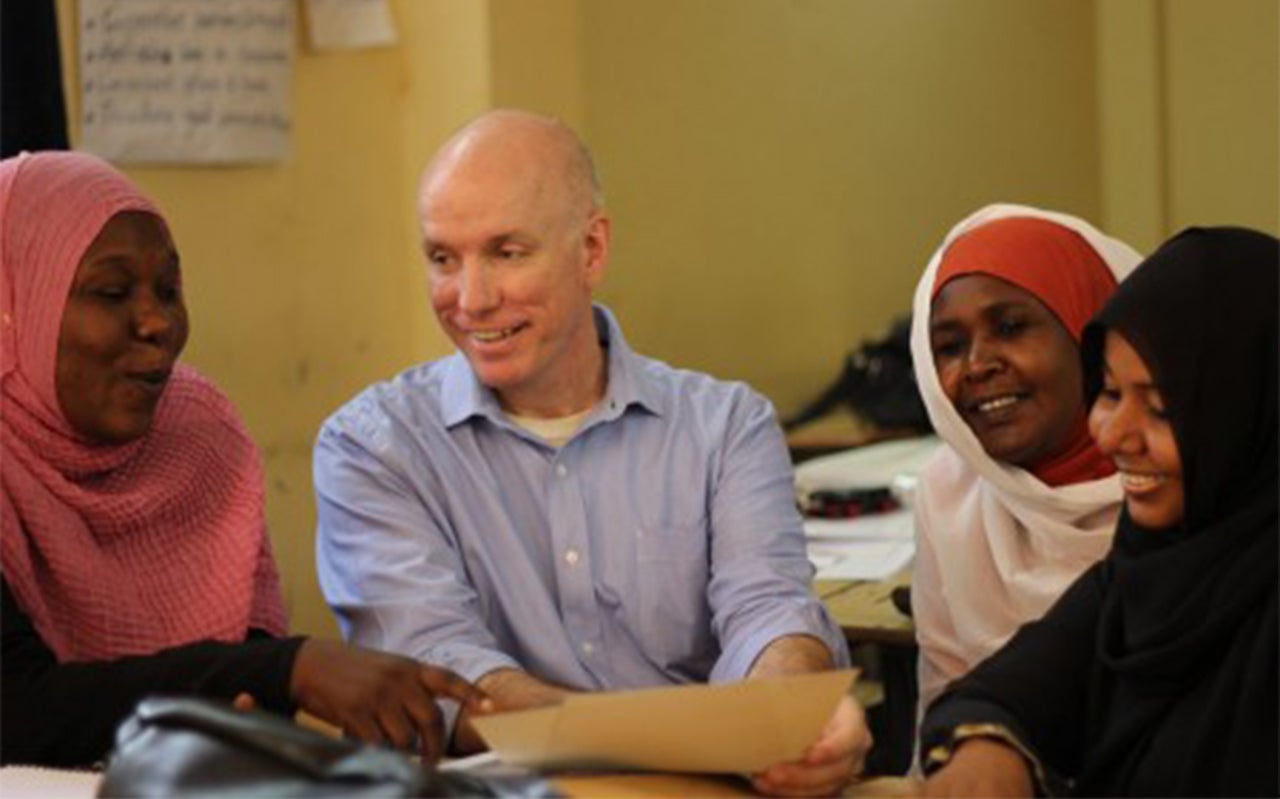 English Language Programs
The English Language Programs is a U.S. Department of State public diplomacy initiative that sends highly trained and qualified TESOL professionals to work at academic institutions around the world. Program participants teach English, train teachers, develop academic and cultural programs, and much more.
More