Mary D'Amato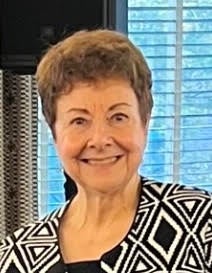 Mary S. D'Amato is the owner and executive coach at 3D Coaching & Consulting. As a business owner for more than 30 years, Mary brings a wealth of leadership, management, and training experience to her workshops, facilitation, and coaching.
Mary's 3-D Coaching & Consulting company identifies talent, team, management, and leadership gaps, creates a strategic framework for addressing them and a learning and development program to correct them.
Mary also facilitates retreats for leaders and entrepreneurs all over the planet. She has designed a Communication Styles program, a HARP Styles© interview system, a PBI Performance Based Interviewing™ program, and a Coaching & Counseling program that is widely praised by managers in all industries.
She was director of talent development for Georgetown University and assistant director of learning & development for Georgetown University in Qatar. While in Qatar, she created and implemented a training, coaching, and internal consulting program and managed all support services of a reorganization process.
Mary was adjunct faculty at Cornell University's School of Industrial and Labor Relations for 15 years where she taught for their Human Resources Certificate Program.
Mary has an M.S. in industrial-organizational psychology from the University of Tennessee at Chattanooga.