Elise Landier
Posted in Case Studies
French business student learns about American society and culture as it relates to business negotiations
Elise Landier is a graduate student at the University of Versailles in France studying global business management and purchasing. As part of the curriculum, University of Versailles students spend a week studying at the Gateway to Georgetown Program implemented by CIED. The week in Washington DC not only provides students with personalized instruction, it also gives them first-hand insight into international relations and the roles that culture and language play in business.
The week in Georgetown is a change of pace for students like Elise in a number of ways. Elise was surprised at the amount of personal attention each student received from the professors.
As non-native English speakers, following every lecture and class in English is new for most of us and requires more work and attention than taking classes in our native French. However, we became less and less shy because every professor asks us to participate. For us, this kind of exchange is not usual between the student and their professor during the lesson.

Elise Landier, Gateway to Georgetown student
For Elise, her experience at Georgetown was an instrumental piece of her studies. Because her focus was on international business, the opportunity to not only travel to a new country but to see first-hand how global businesses operate was a valuable experience.
Being able to see how Americans approach business negotiations was insightful.
I learned many things about the American management and negotiation styles and it is very different from the image that we see in movies and shows. I appreciated being able to learn more about American society and culture, particularly as it related to business negotiations.

Elise Landier, Gateway to Georgetown student
---
Related Program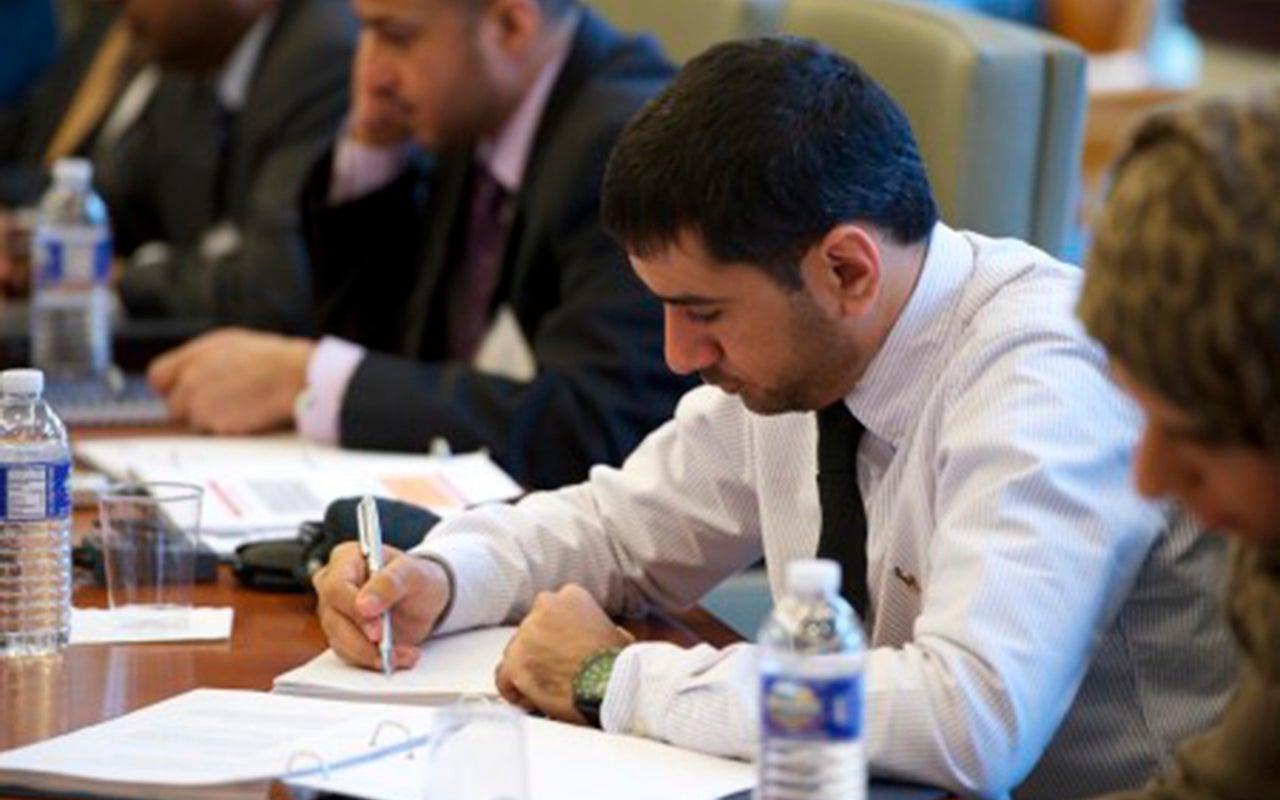 Gateway to Georgetown Programs
Gateway to Georgetown programs are tailored academic training and exchanges for participants from around the world. These programs bring groups of business executives, government officials, and students to Georgetown University for intensive academic instruction, professional networking, and cultural exposure to the United States.
More