Bouchra Messaoudi
Posted in Case Studies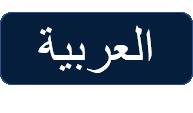 2018 SLP Alumna, develops awareness campaign about helping adults with Down's Syndrome in Ourgala, Algeria
Bouchra Messaoudi describes her younger sister as "the most precious person in [my] life." They are five years apart and have a normal sibling relationship. Sometimes they share clothes, sometimes they fight. When Bouchra attended the Student Leaders Program at Georgetown University in 2018, she knew she wanted to focus her Community Engagement Plan (CEP) to help people with Down's Syndrome, similar to her sister.
During the Student Leaders Program, Bouchra learned how to think more critically when it comes to decision-making and effectively set both short as well as long-term goals. For her Community Engagement Project (CEP), she developed a project called IRADA, which roughly translates to "will" or "the will to do something," as an initiative focused on creating a more inclusive society towards people with Down's Syndrome. The initiative emphasizes raising societal awareness about how to respect people with Down's Syndrome and enable them to become fully productive members of society.
While the project is still a work in progress, IRADA has amassed over 1,800 followers on social media, with content being constantly shared with more viewers. The project posts regularly reach over 4,000 viewers and are shared by 30+ users each time. Bouchra has also coordinated two workshops at the Kasdi Merbah University in Ouargla, where she spoke to 40 fellow university students about how to be more mindful in how they treat others, particularly those persons with Down's Syndrome.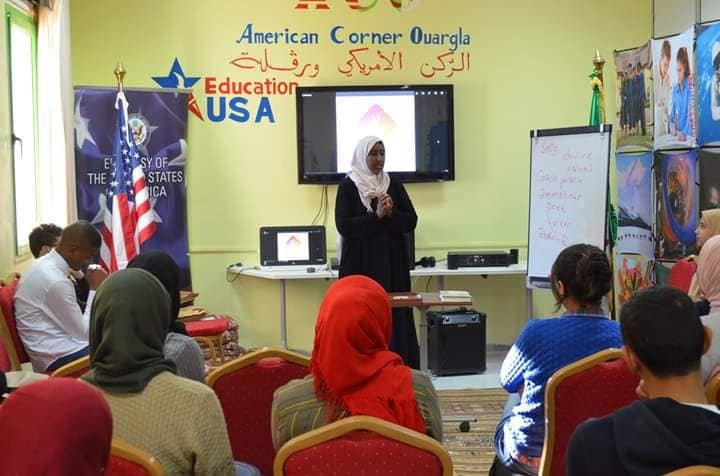 As the project continues to grow, Bouchra's biggest goal for IRADA is to start a company that employs adults with Down's Syndrome. In the meantime, she is a second-year graduate student studying English Literature and Civilization. She also works as a freelance English teacher and Administration Officer at a local private school. In July 2019, Bouchra was selected among 9,000 applicants to participate in the Doha Islamic Youth Forum as the only representative from Algeria. In her own words:
"The SL Program made me a person who wants to empower people to find their true capacities and helped me discover the real meaning and importance of advocacy for those who cannot do it for themselves."

Bouchra Messaoudi, 2018 SLP Alumna
Funding for the Student Leaders Program is provided by the U.S. Department of State Bureau of Near Eastern Affairs Office of Assistance Coordination (NEA-AC).
---
Related Program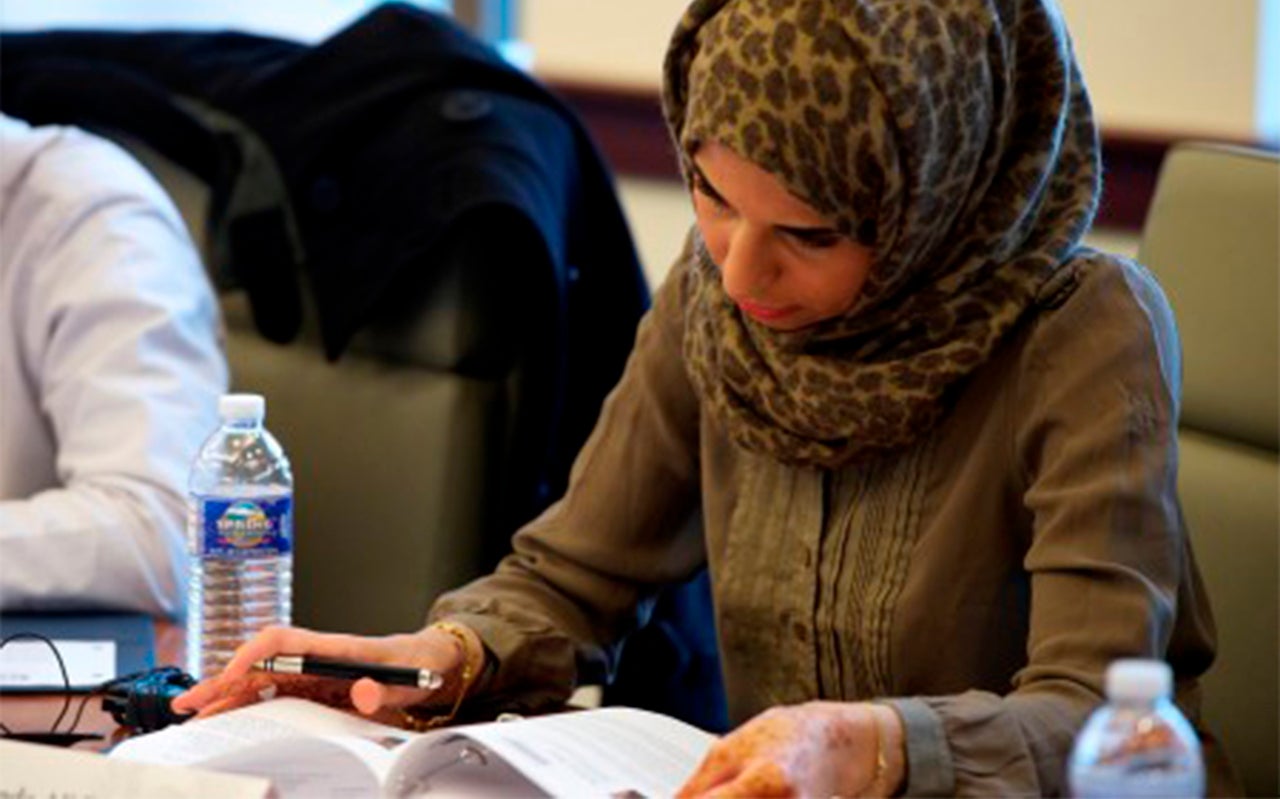 Student Leaders Program
The MEPI Student Leaders Program is a U.S. Department of State sponsored leadership program for undergraduate student leaders from the Middle East and North Africa. The CIED-designed curriculum allows students to develop leadership skills and expand their understanding of civil society and democratic leadership.
More